The movie industry in Nigeria is about to be hit by one of the biggest productions of the year as photos already making the rounds confirm that a production is in the works for Nollywood and Nigerian military's first-ever film collaboration.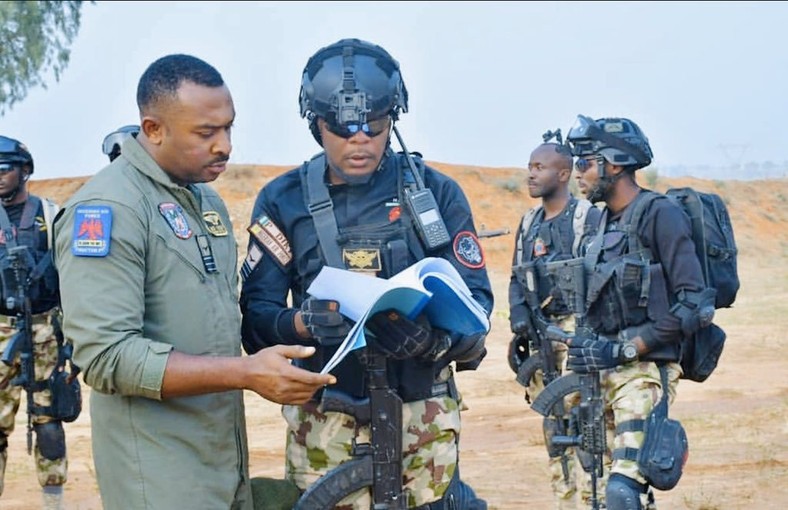 The hotly anticipated film titled 'Eagle Wings the Nigerian Air Force story' will be based on true war stories sourced from the Nigerian military. So far, actors, Enyinna Nwigwe and Femi Jacobs have emerged as members of the cast.
Based on information made available to us by Nigeria's Defense Twitter handle, the collaboration is as a result of a November 2019 partnership between the Nigerian army and Nollywood which reportedly had the military offer equipment for the film's production.
More photos below ;